Application Prazdroj Partner 2
Plzeňský Prazdroj needs the proper equipment for its team of sales representatives. Partner2 is an internal application that every customer knows. The sales and educational presentations that the application manages and implements have helped the business of more than a few pubs. The application also contains other important tools for supporting salespersons in business negotiations.
We are already developing the second generation of the mobile application and creating further content.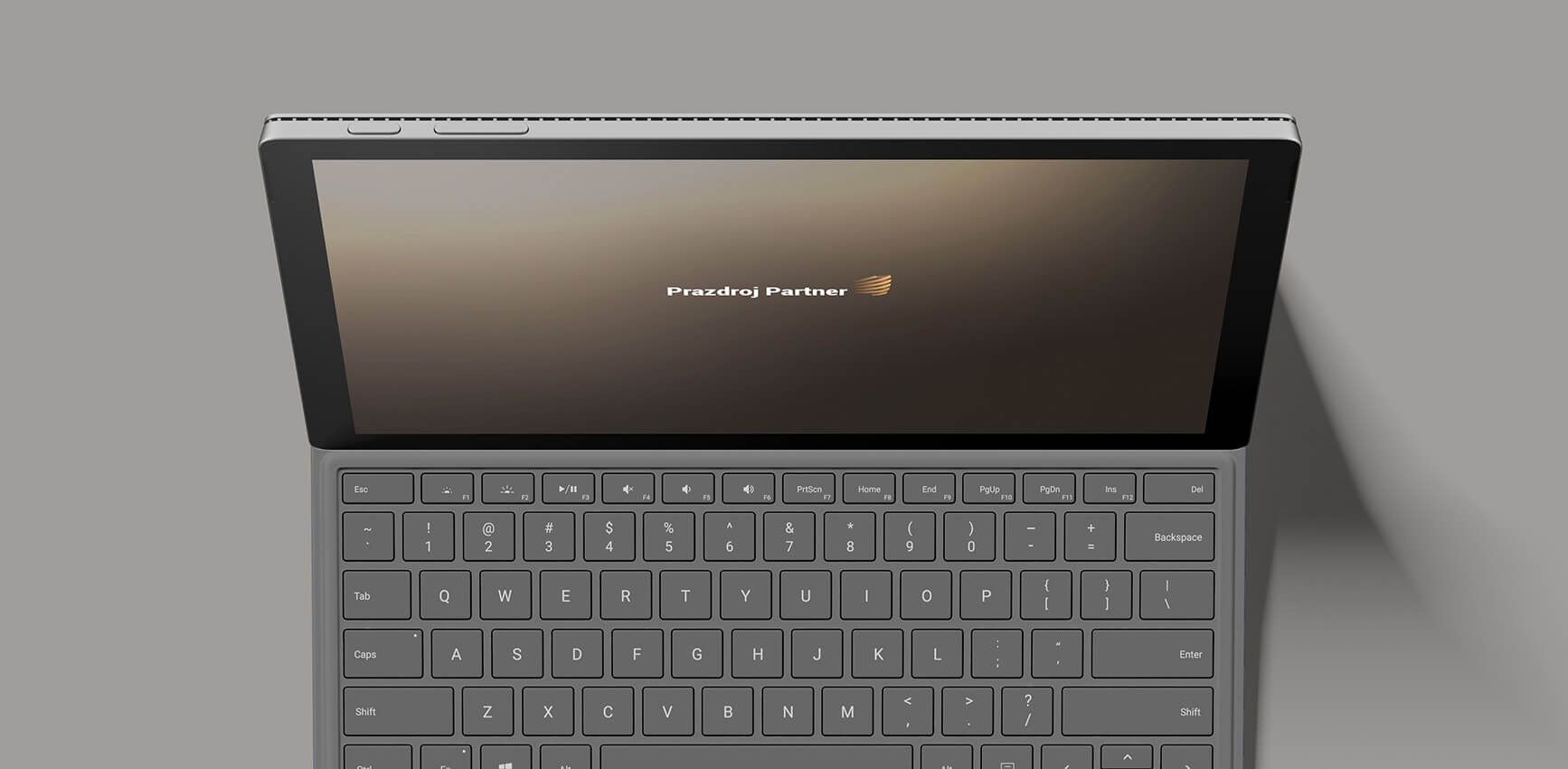 "It's amazing what the application can do. It knows how to bring in customers."
Eva Wotřelová, manager at Plzeňský Prazdroj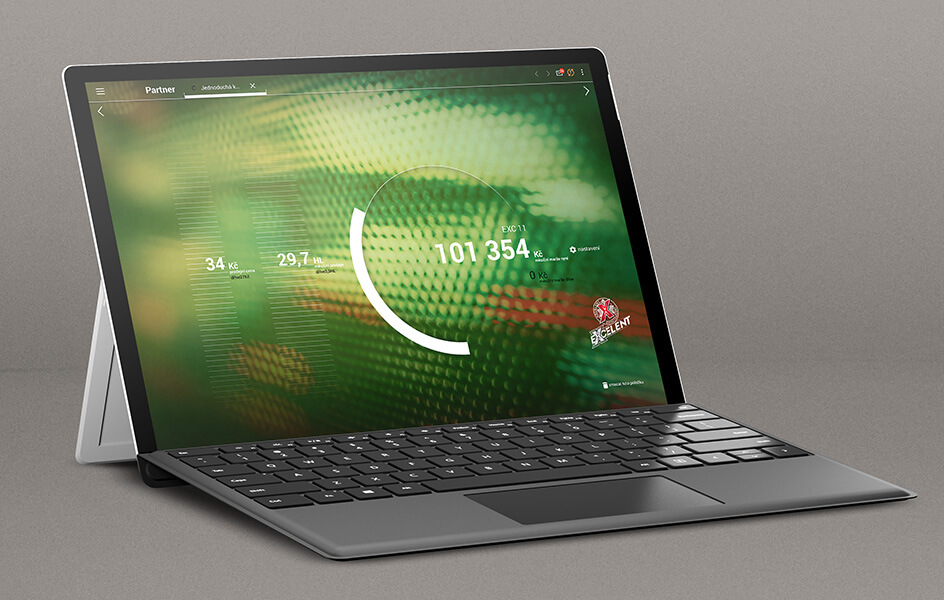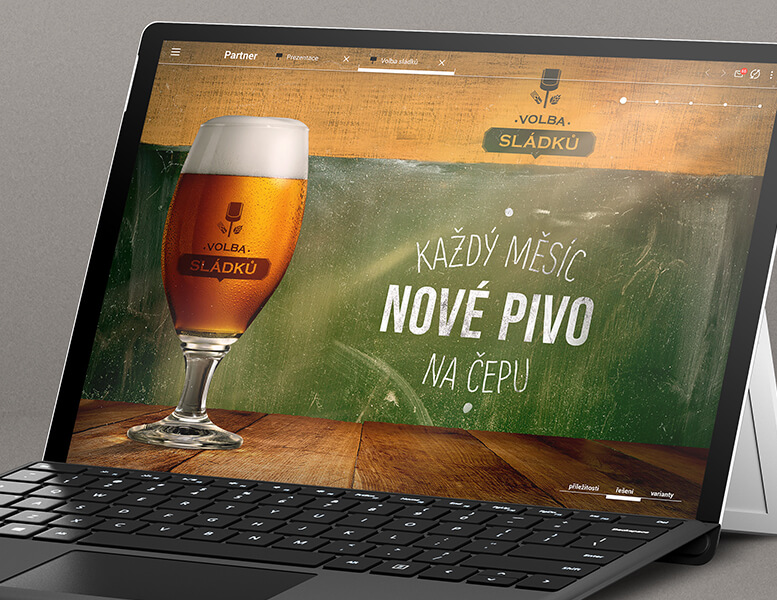 200
That is how big the team of sales representatives in the Czech Republic and Slovakia is.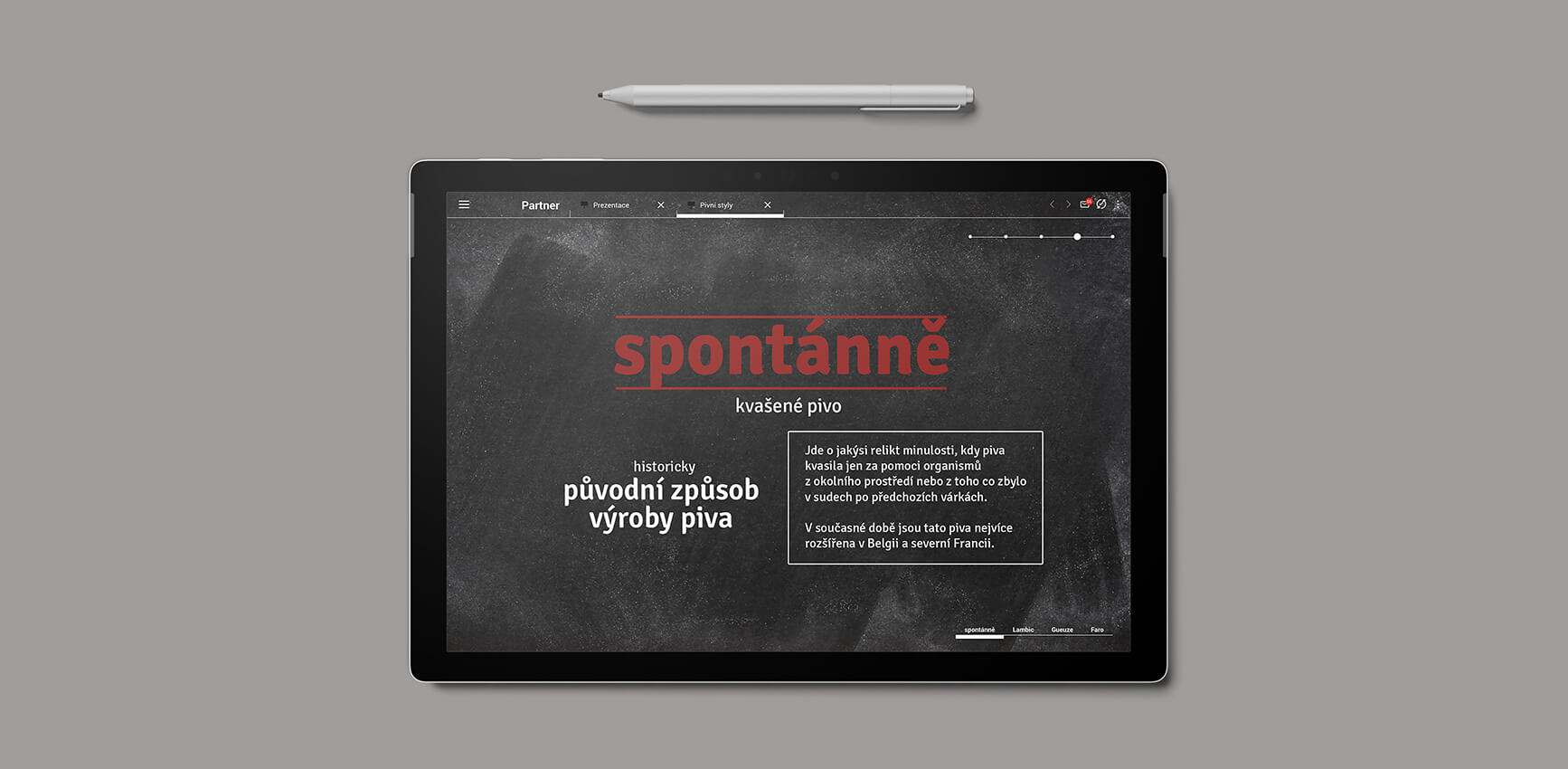 About the client
Plzeňský Prazdroj was founded in 1842, when the brewer Groll made his first batch of Pilsner beer. This type of pale, bottom-fermented beer known as Pilsner or Pils is the most sold type of beer in the world today. And Plzeň 12° beer is in a league of its own. The Plzeňský Prazdroj brewery's brands also include Gambrinus brewed in Plzeň, Radegast brewed in Novošice and Velkopopovický Kozel brewed in Velké Popovice, the most popular non-alcoholic beer in the Czech Republic known as Birell as well as Kingswood and Frisco ciders and other products. a total of 12 brands. Plzeňský Prazdroj is the largest beer producer in the Czech Republic and the country's biggest beer exporter. It exports to more than 50 countries. The current owner of Prazdroj is the Japanese brewing group Asahi.
The Partner2 Application is
From 2015 to the present
Scroll down for further projects.