Dřevošrot
Dřevošrot brings together people who have a forest or only wood waste and people who know how to use wood for energy. The wood chips are nothing more than energy wrapped in small pieces. We have given the Dřevošrot brand more human warmth. We have also helped explain the benefits of wood chipping to customers. We have created an impressive schematic and symbol for the business.
We have prepared a logo, visual style, printed materials and a website with an effective schematic.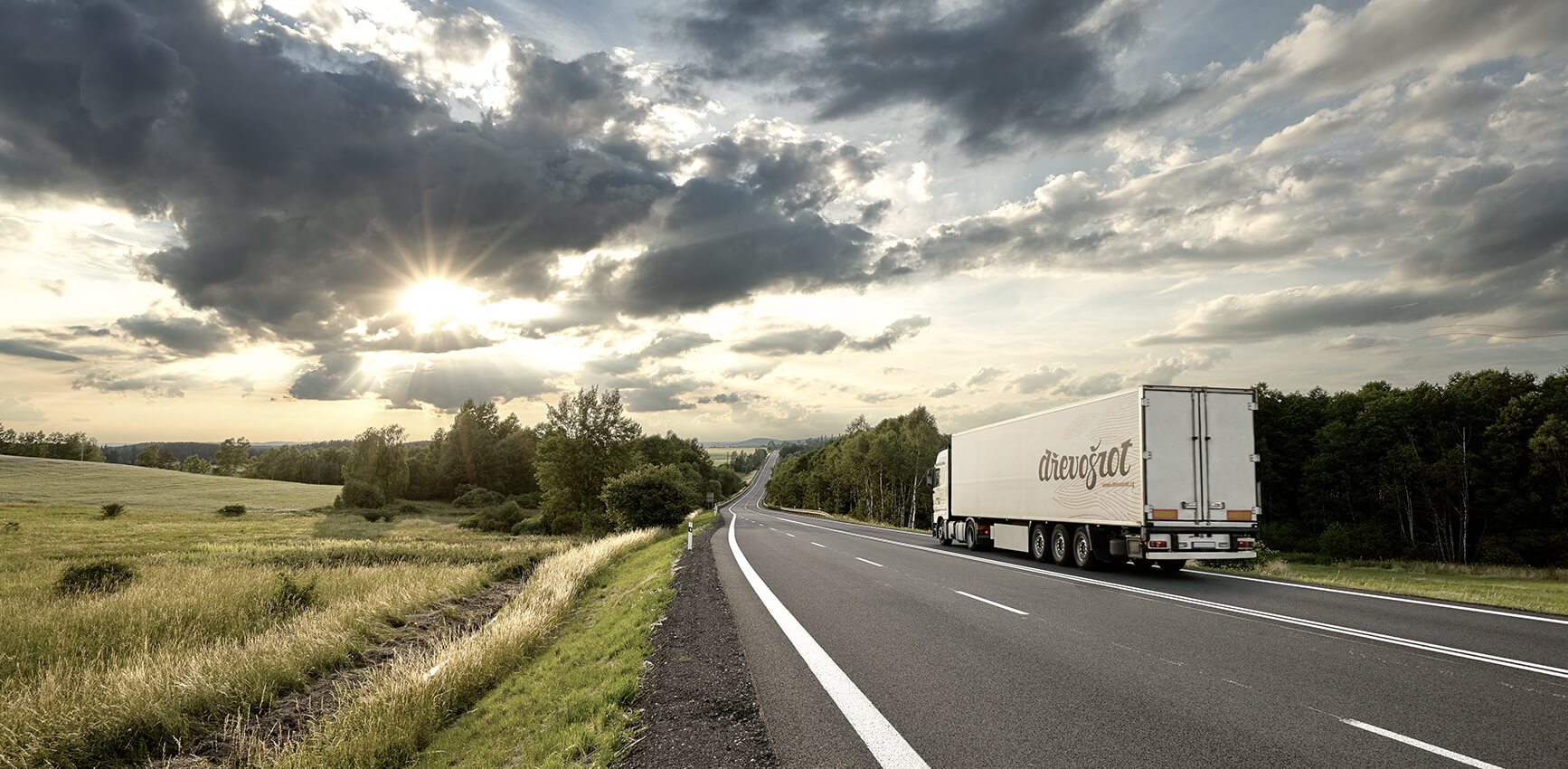 "Our partners have a better understanding of the benefits we provide."
Dominika Vizváryová, operating director of Dřevošrot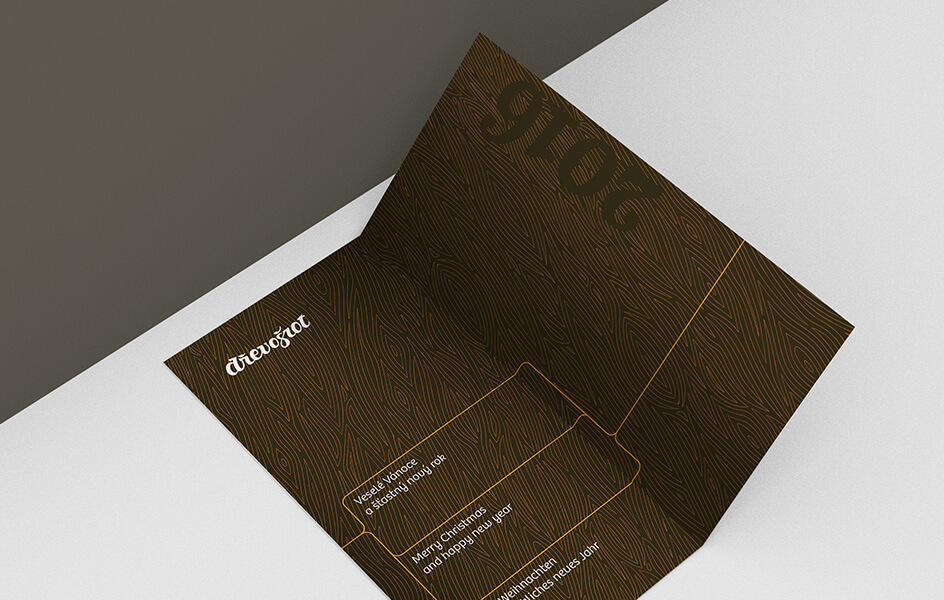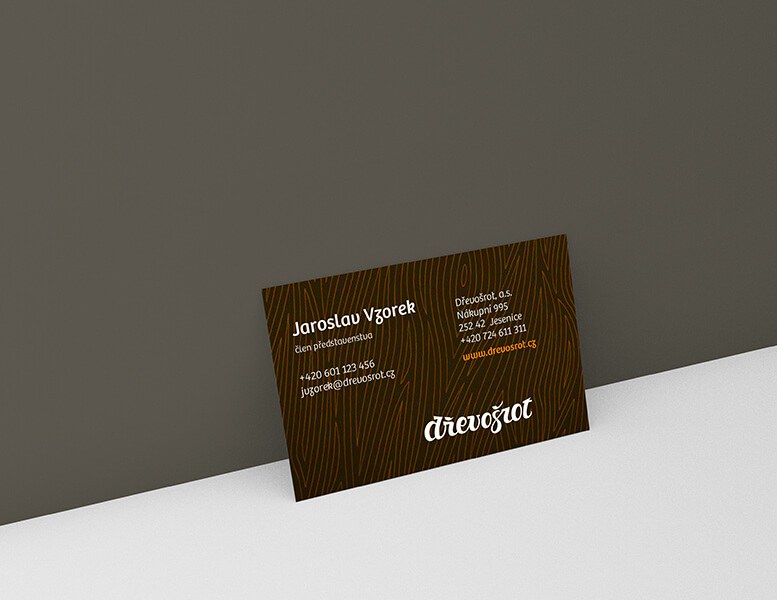 The website with an interactive schematic

These are the paths of energy wrapped in small pieces of wood.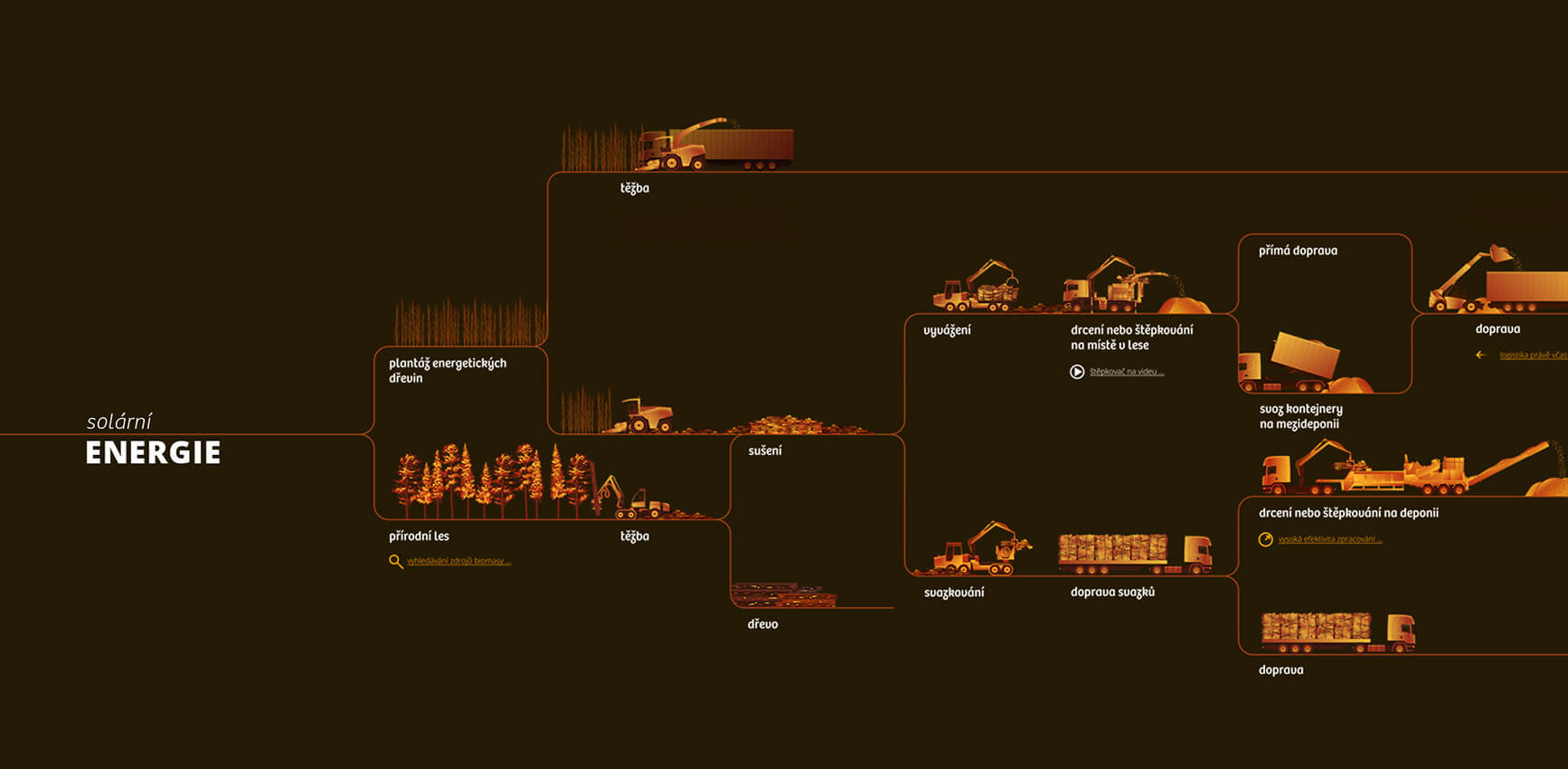 About the client
Dřevošrot was founded in 2006 by Jiří Calda. Sadly, Jiří died tragically in 2015, and his successors have been taking care of the company since then. Dřevošrot, though itself a relatively young company, it is one of the founders of the industry in the Czech Republic. The company harvests wood from forests and prepares it for use as an energy source. This work involves removing the wood from the forest, trading, processing, storage and transport of this wood waste. In the forest or at the depot, the waste is shredded into wood chips, which have further uses especially in energy. Energy is created by burning the chips in suitable equipment. In exceptional cases, wood itself that is not usable for any other form of processing can be utilised. Dřevošrot actively seeks resources for supplying fuel to the operators of electric power plants. The material, which would otherwise remain on the ground, becomes an asset for the owners of forests

Dřevošrot is
Contact-focused

It brings people together and facilitates the flow of energy between them.

Educated

The company understands its work so well that it can also advise others.

Exemplary

Absolutely reliable. On the cutting edge.
from 2014 to the present
Scroll down for further projects.